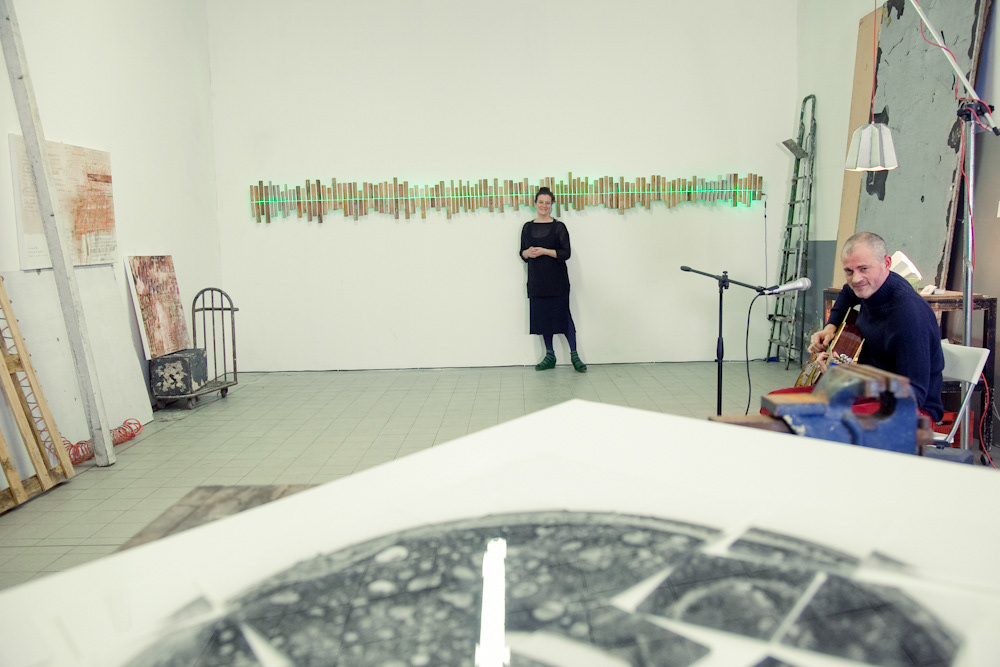 In my city, in October, are held

"Art Verona"

, the art fair in its twelfth edition and

"Abitare 100% Project".
in 2014 was held the first edition of

"Promenade Verona"

, a parallel series of cultural and artistic initiatives developed in ateliers, boutiques, cultural associations etc. 

I decided to open my studio, which is hosted in

Greenville

, a digital print factory to other visual artists - calligraphers, photographers, sculptures, performers, designers - and invited musicians to perform during the six days special opening, with the support of

Italian Steinway & Sons

.