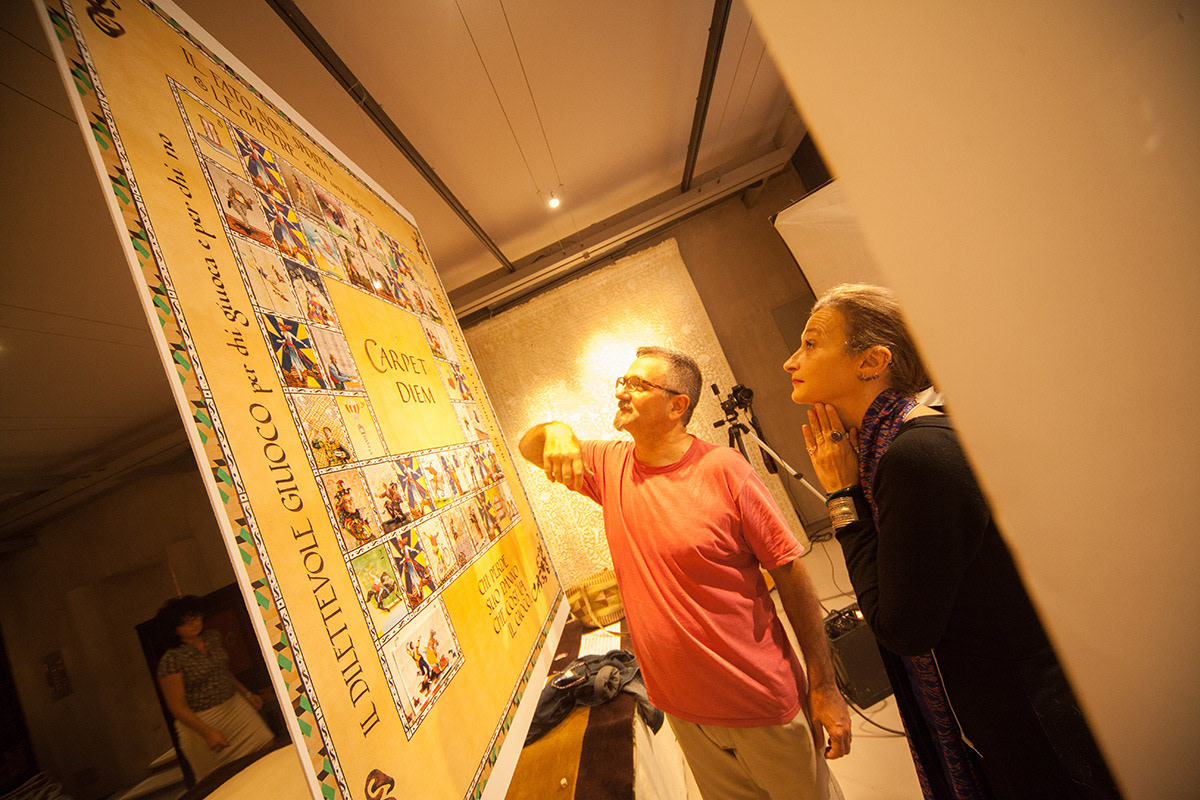 Officina delle Nuvole

, the Association of Independent Creatives that I form with 

Caterina Parona

, 

Laura Toffaletti

, 

Daniela Rosi

 and 

Bruno Boveri

, created 
Carpet Diem Project | Limited Edition
, a complex and fun promotional event based on a social game, in the beautiful home of 

Il Mercante d'Oriente

, one of the most important Italian carpet merchants and also one of the more active producers of textile culture.
We transformed the different abilities of visitors in a playful collective moment,
inspired by traditional Italian board games such as the famous "Game of the Goose".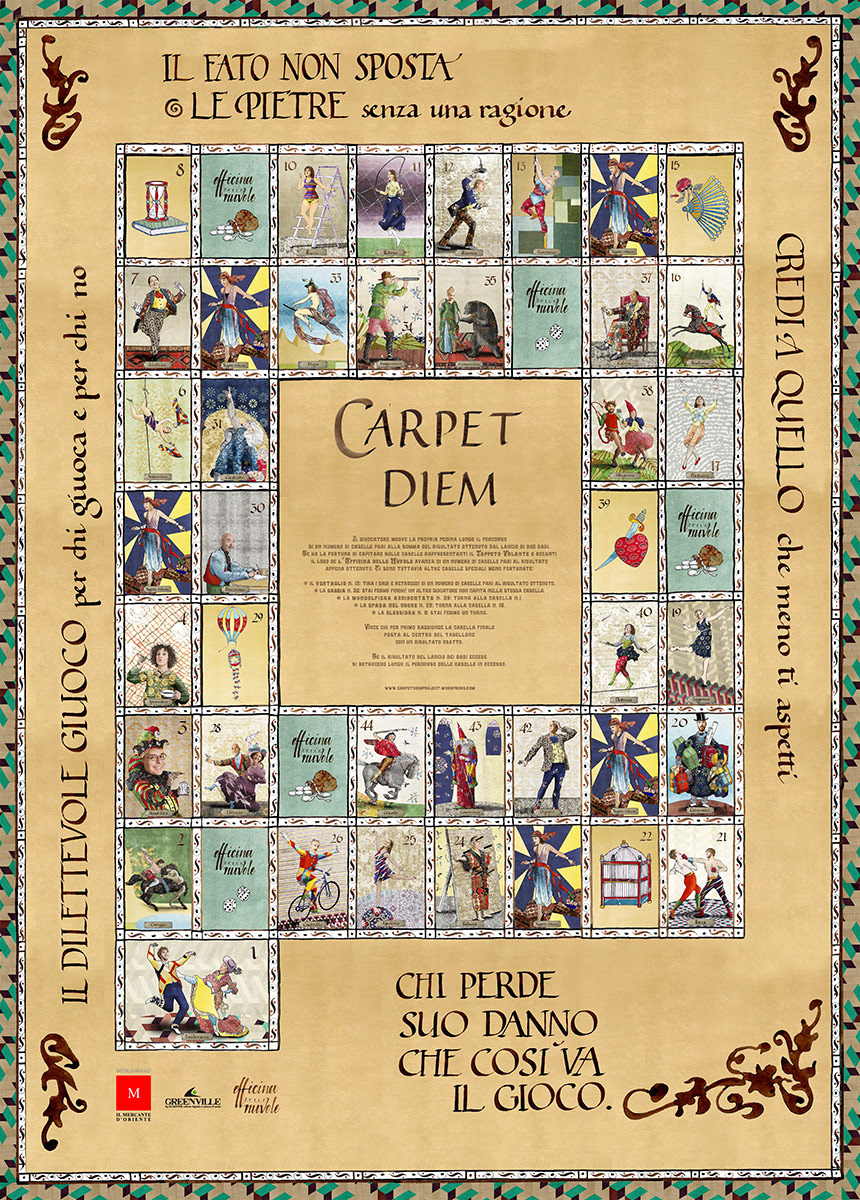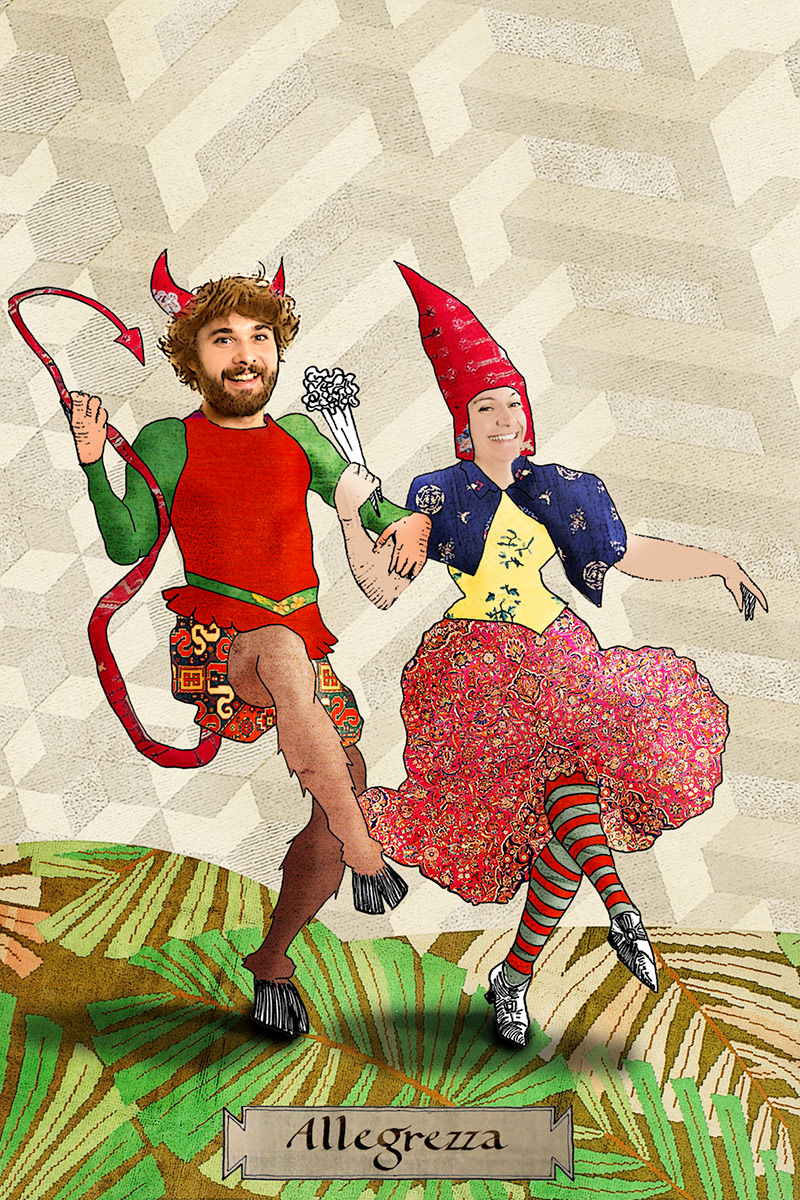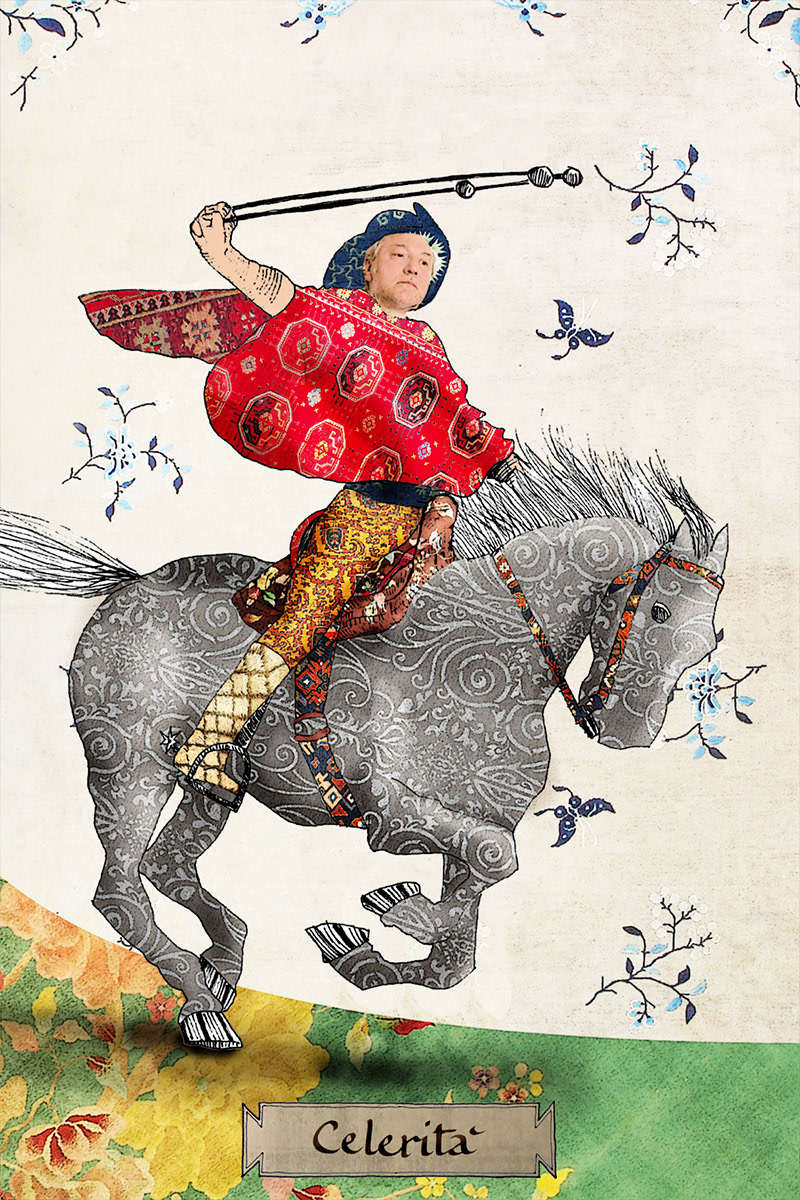 Only fortune decided roles and forms that participants would assume becoming an integral part of the board, a flying carpet to travel with imagination and irony.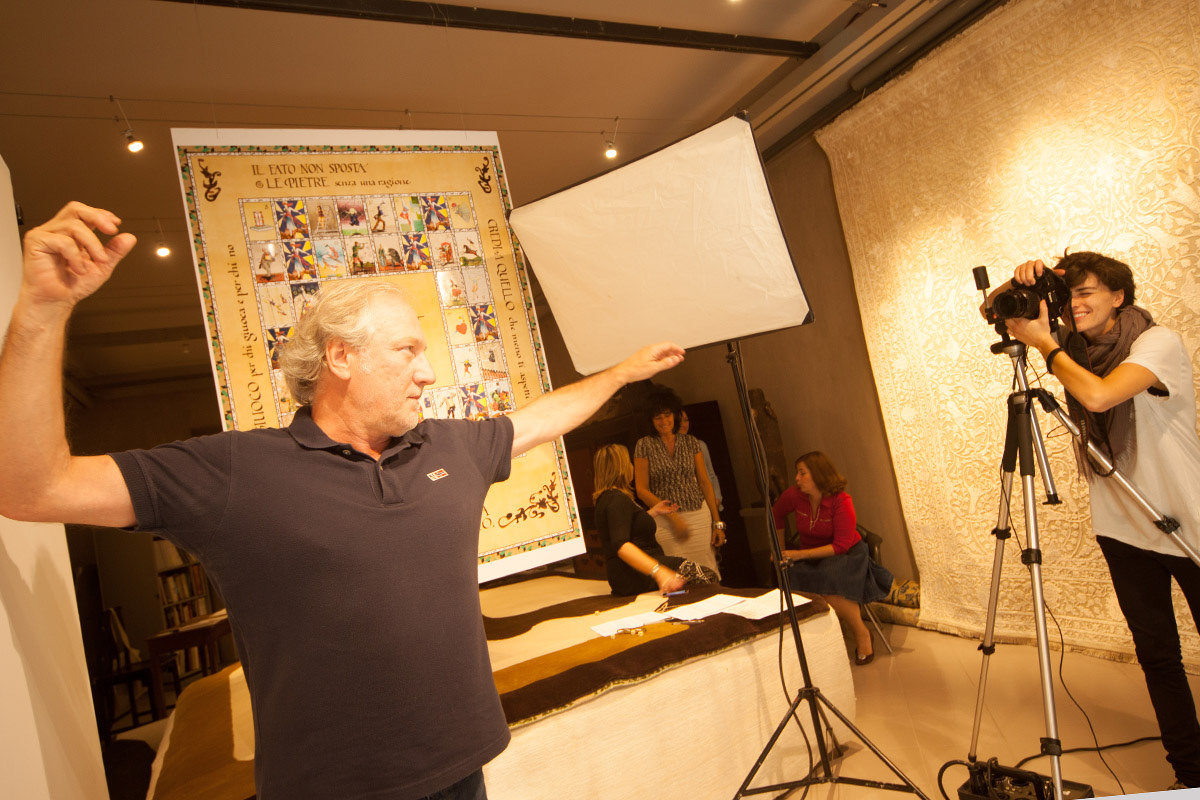 Shot on a set housed in the premises of the Merchant, invitees entered in 46 boxes obtained by the inclusion of portraits in nineteenth-century engravings.