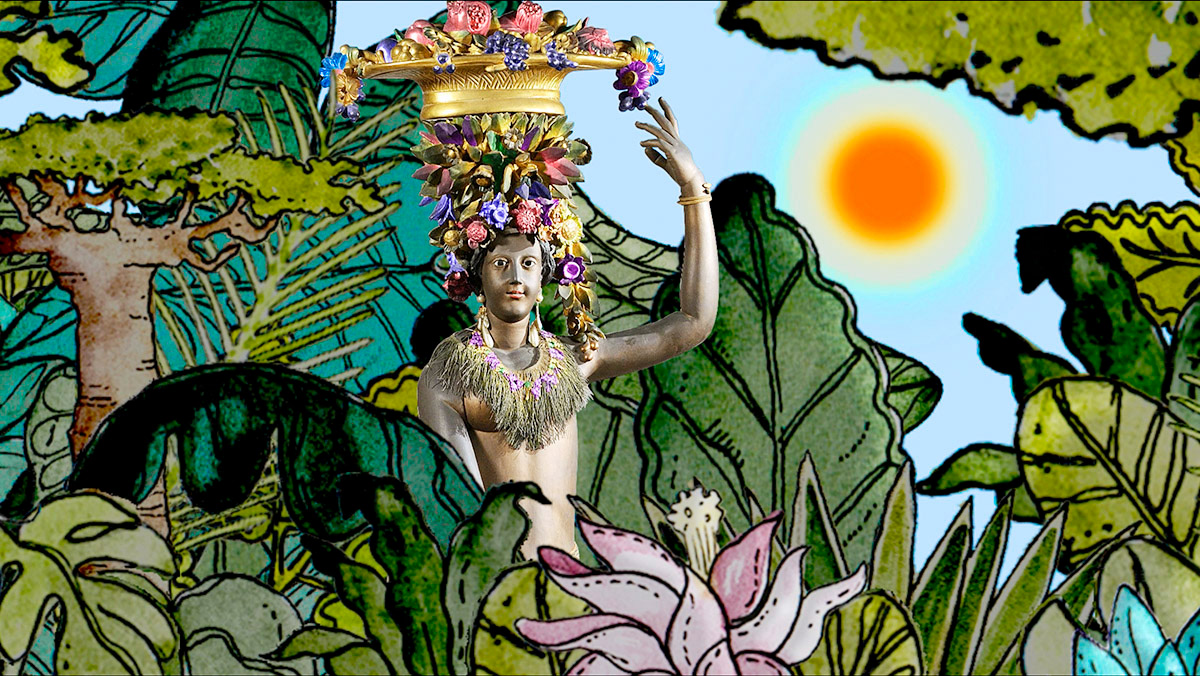 Re-Signification
involved over 40 international artists, to offer a reinterpretation of the traditional symbolism related to
Blackamoor
, ornamental carvings depicting blacks servants, that the historical collection of Villa La Pietra (NYU headquarters in Florence) has in abundance.
Four chapters - Four frames
With the belief that artists must seek to engage with their own time, that one of the artist's primary roles is to offer new readings and interpretations, we chose to re-imagine the symbolism traditionally associated with so-called "Blackamoors" —decorative figures or sculptures of a dark skinned African person— as a way of provoking a reflection on the contentious topic of immigration in Europe, on those desperate journeys which in the media are too often reduced to wan tallies of the dead and missing. We take a deeper look beyond the stories in the news to reveal the breadth and depth of one of the oldest and strongest human phenomena.

It is a tale we chose to tell in four vignettes, beginning with a portrait of primordial Africa — rich, not yet the object of cupidity and the exploitation perpetrated under Colonialism — and arriving in the present day to address, not simply "a problem to be fixed," but also to proffer a vision of hope and trust in humanity, in a society of justice which would welcome those forced to flee to save their lives.
IN-FLUX
tells a story to which History can attest: the flight of the people is a direct consequence of the predatory policies of wealthy countries. The four images are the basis of as many animations, which form a movie of about three minutes.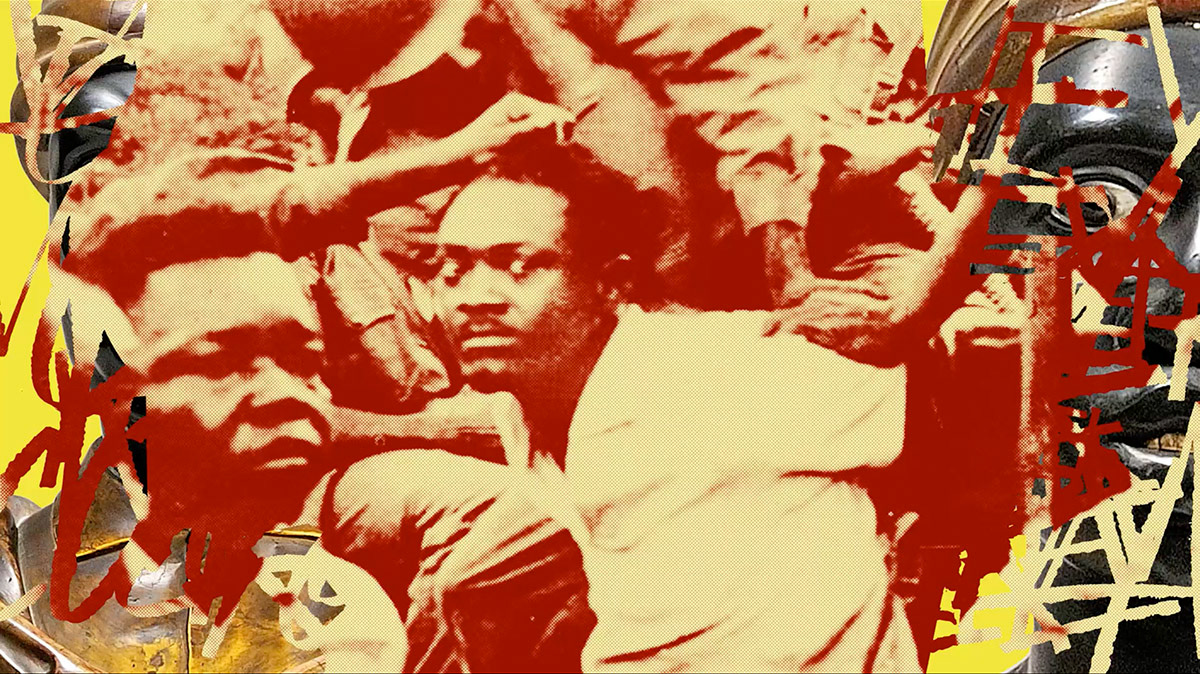 In – Flux  has been realized by
Marco Ambrosi
and
Caterina Parona
. He, a photographer of long and extensive experience, enthusiastic experimenter, alternates between and blends advertising, research, education, and cultural promotion. She, talented young photographer, is inspired by the mix of diverse aesthetic languages and the creative possibilities that arise. A classical scholar and musician, she has photographed for the theatre and for advertising. In the past year, the two have formed a commercial and artistic partnership, collaborating through a continuous exchange of roles.
For more than twenty years,
Laura Toffaletti
has worked as a professional caligrapher and illustrator. She particularly values the gestural aspects of calligraphy, favoring the expressive possibilities of the letter which she employs in her own work —mixing, superimposing, overlapping, layering words and images— with the belief that the more hidden the words, the more the desire to read them.
Valentina Gramazio

:
a lifetime working in Communications at all levels: long-time advertising copywriter, journalist and contributing editor, jazz vocalist and songwriter, as well as music producer on her own label,
"Jazzy Record."
Lawren Spera
has over twenty years of experience in graphic design including identity design, illustration, animation, installations, and art direction. In early 2006, she moved to Italy and works as a freelance artist and designer. Lawren holds degrees from the University of Virginia, Charlottesville, in both Sculpture and Art History.
with the fundamental contribution of
Ubah Cristina Ali Farah
 was born in Verona, Italy, of a Somali father and an Italian mother. She grew up in Mogadishu but fled at the outbreak of the civil war at the age of eighteen. She lived in Rome where she taught Somali language and culture at Roma Tre University. She's currently based in Brussels. She is a poet, novelist, playwright, and oral performer.